Giant Jinga. Real wood blocks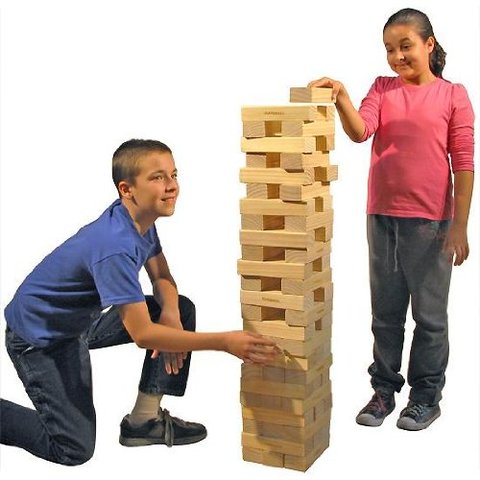 Age Group: 4 years and up.
Description
Giant Jinga is a huge hit for our cooperate clients. Very popular at company picnic's and back yard parties.
Giant Jenga is almost 4' ft tall
IF you can finish!
Blocks are real wood. Game is not intended for under 3 years old.